Sinowatt 30SP - 18650 Battery - 3000mAh - 15A
Sinowatt 30SP - 18650 Battery - 3000mAh - 15A - Sinowatt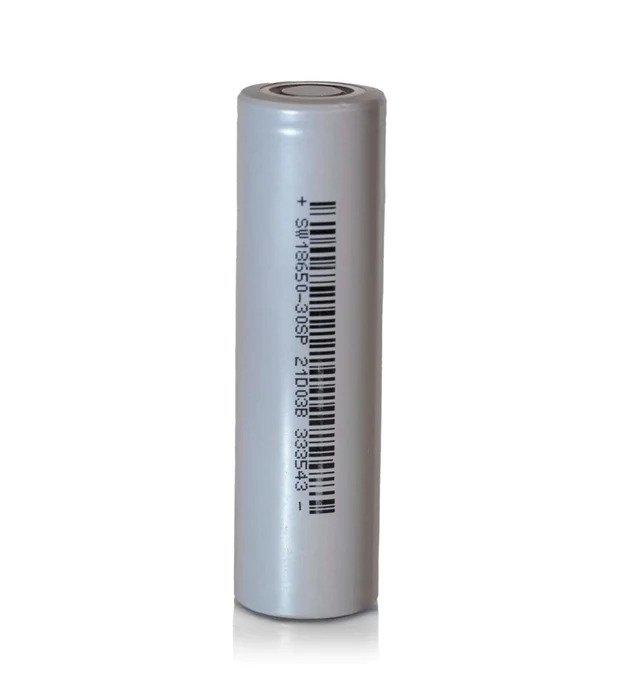 Sinowatt 30SP - 18650 Battery - 3000mAh - 15A
Sinowatt
3000mAh - 15A Continuous Discharge - Flat Top/Button Top/Tabs
Order by 3pm (Monday to Friday) for same day dispatch!
Brand: Sinowatt
Model: 30SP
Size: 18650
Chemistry: Li-ion
Nominal Capacity: 3000mAh
Nominal Voltage: 3.6V
Discharge: 15A Max Continuous
Positive: Flat/Button Top/Tabs (please select)
Protected: NO
Rechargeable: Yes
Dimensions: 18.6mm x 66.1mm
Weight: 49g
Priced Individually
Nu Battery Ltd only supply authentic, batch tested and fully EU/UK regulation compliant cells, complete with a free battery case for storage and protection.
Click Here For Connection Type Information
---
---
Product reviews
3 reviews
I bought two of these to try as replacement cells for my Sony Aibo ERS-311 robot dog. They initially had some issues (I think it was the fact the battery board detected a sudden whoosh of power compared to the dead one in it before!), but once it had calibrated itself it ran my Aibo for 2 hours and 35 minutes! I will most definitely be getting some more if they turn out to be reliable.
I was dubious when I contacted 18650 looking for recommendations and they pointed me to these but I have to say they are great, I've been using them in my mod for a little over a week and they last absolutely ages.
I usually stick with "Branded batteries" but decided to try these and I have to say I'm glad I did!! I initially bought them to use them in my E-cig and they work/charge well and just last ages, I have also now tried them in my NIGHT VISION sight on my rifle and again they are very impressive both in my IR illuminator and in the sight itself!! Great product and fantastic performance all for a low price, I will definitely be buying more!!!