Panasonic NCR18650PF - 18650 Battery - 2900mAh - 10A
Panasonic NCR18650PF - 18650 Battery - 2900mAh - 10A - Panasonic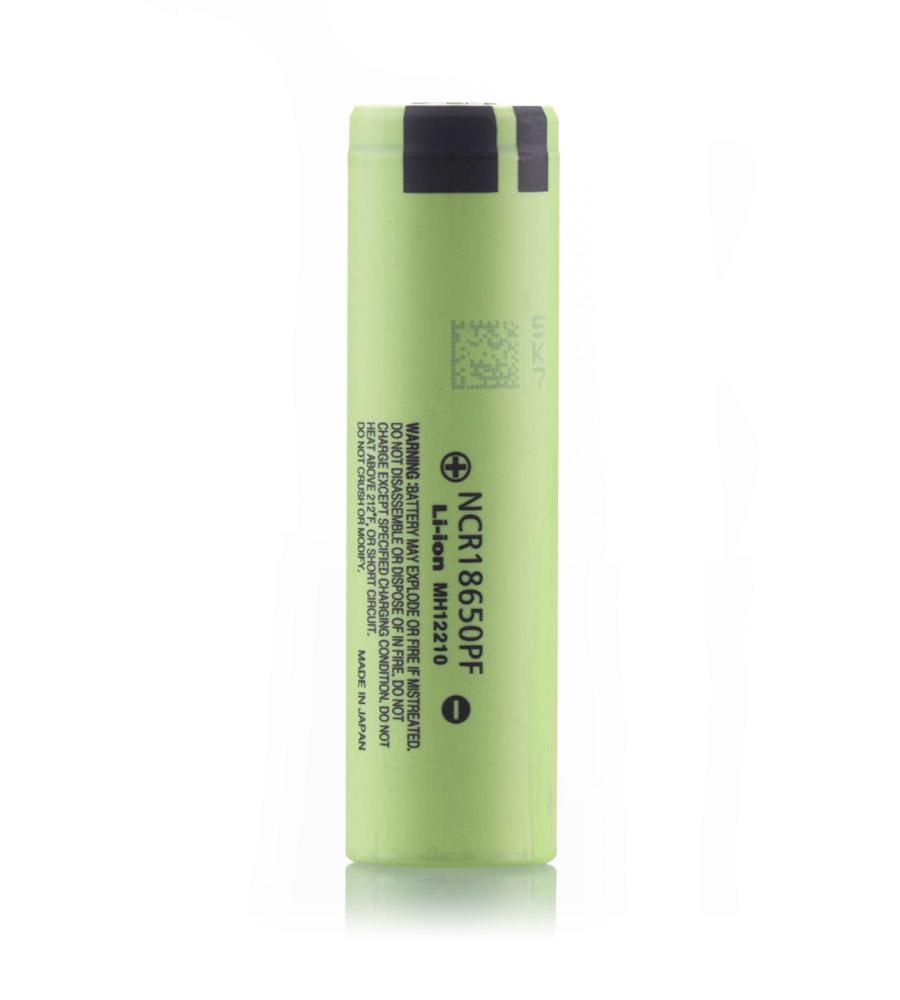 Panasonic NCR18650PF - 18650 Battery - 2900mAh - 10A
Panasonic
2900mAh - 10A Continuous Discharge - Flat Top/Button Top/Tabs
Order by 3pm (Monday to Friday) for same day dispatch!
Brand: Panasonic
Model: NCR18650PF
Size: 18650
Chemistry: NCR (Hybrid)
Nominal Capacity: 2900mAh
Nominal Voltage: 3.6V
Discharge: 10A Max Continuous
Positive: Flat/Button Top/Tabs (please select)
Protected: NO
Rechargeable: Yes
Dimensions: 18mm x 65mm
Weight: 48.9g
Priced Individually
Nu Battery Ltd only supply authentic, batch tested and fully EU/UK regulation compliant cells, complete with a free battery case for storage and protection.
Click Here For Connection Type Information
---
---
Product reviews
3 reviews
I have used 18650uk from the the very start, from Ollie starting the company and me starting vapeing and giving up the tobacco, I have had nothing more than an excellent service from 18650uk once sent an email Sunday morning and got a reply 1 hour later with the much needed advice on what sort of batterys needed, I really was not expecting an answer till the Monday but Ollie took the time out to get back to me really appreciated, a great company indeed.
Excellent service. Easy website to locate battery type have used 4 times now. Would like to see more 2900mah battery brands
Product recieved next day as expected. Cells look excellent and look forward to building my pack soon. Hope 18650 UK carry more Panasonic NCR18650PF cells in stock in future as they seem to sell out quickly.