Panasonic NCR18650B - 18650 Battery - 3350mAh - 5A
Panasonic NCR18650B - 18650 Battery - 3350mAh - 5A - Panasonic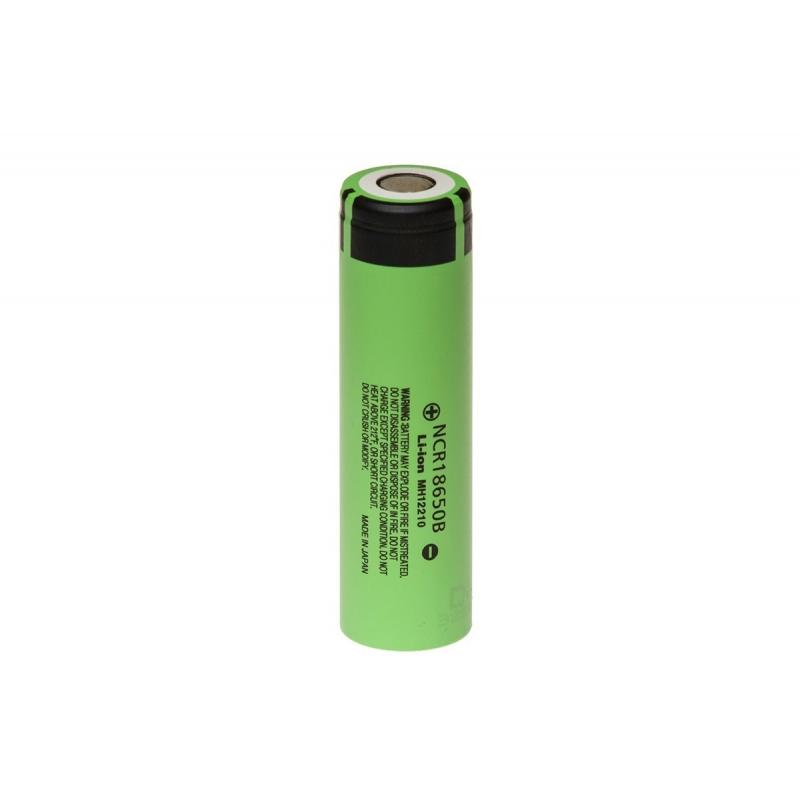 Panasonic NCR18650B - 18650 Battery - 3350mAh - 5A
Panasonic
3350mAh - 5A Continuous Discharge - Flat Top/Button Top/Tabs
Order by 3pm (Monday to Friday) for same day dispatch!
Brand: Panasonic
Model: NCR18650B
Size: 18650
Chemistry: NCR (Hybrid)
Nominal Capacity: 3350mAh
Nominal Voltage: 3.6V
Discharge: 6.7A Max Continuous
Positive: Flat/Button Top/Tabs (please select)
Protected: NO
Rechargeable: Yes
Dimensions: 18mm x 65mm
Weight: 47.5g
Priced Individually
Nu Battery Ltd only supply authentic, batch tested and fully EU/UK regulation compliant cells, complete with a free battery case for storage and protection.
Click Here For Connection Type Information
---
---
Product reviews
9 reviews
Exactly as described, long lasting and speedy delivery.
Arrived super quickly, the packaging is superb and the quality of the product is very good. Will be using 18650.uk for all of my orders in the future! Well done!
I, as most people I suppose, looked on Amazon first for batteries. They did not seem to have much in the 18650 range, and, going by the reviews, it seemed as if there also was a problem with counterfeit batteries. Amazon is so big now that they can't avoid inadvertently taking fraudulent sellers into their marketplace. So I decided to look online, but not eBay as that is worse, for a supplier. I found this site, and even though I don't buy batteries very often this will now be my first choice for buying batteries. It's not just that they have a huge choice, but that I feel confident that they are reliable. I particularly like the way the batteries are safely contained in individual tubes. It may not be next day delivery like Amazon Prime, but they do arrive within two to three days.
Can't comment on the batteries as I haven't used them yet but I can give 5 stars for an excellent service. Thank you.
Great! I've been able to revive some Lorex cordless security cameras with these batteries. I'll be using this site again, as I know I'm buying a quality product. Will never buy another Lorex product though - recheargeable batteries should be seen as a consumable item, so replacements should be available for some time after a product has ceased production, but Lorex only want to sell you their newest devices. My security camera system is only 18 months old! Lorex will not supply batteries for this system (they're out of production apparently).
Good original batteries, received 2 days after order, can't complain Would recommend 18650.uk
Very fast delivery!! only 2 working days These are not fakes. if you need good batteries then buy from 18605.uk measured average capacity. discharge CC 1A -3277mAH Thanks a lot.
Great service and product, have already recommended 18650.uk to friends, Thank you
Great batteries! Delivery was also really quick aswell. Would highly recommend 18650.uk to anyone looking to purchase batteries!