LG MJ1 - 18650 Battery - 3500mAh - 10A
LG MJ1 - 18650 Battery - 3500mAh - 10A - LG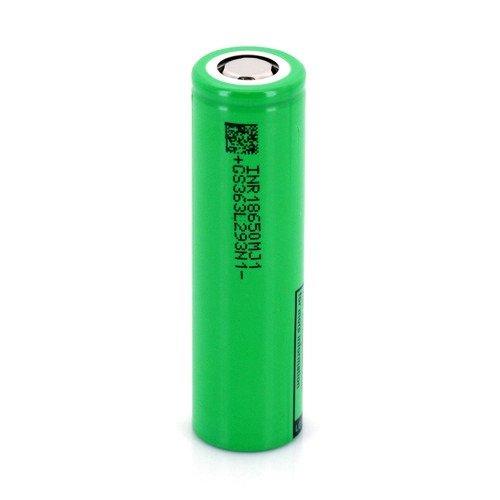 LG MJ1 - 18650 Battery - 3500mAh - 10A
LG
3500mAh - 10A Continuous Discharge - Flat Top/Button Top/Tabs
Order by 3pm (Monday to Friday) for same day dispatch!
This battery now displays the warning:  "Risk of disfiguring fire/explosion injury. Battery is NOT for consumer use. OEM only! If you can see this label do NOT use this battery." The Battery specification itself, remains unchanged.  
Brand: LG
Model: MJ1
Size: 18650
Chemistry: INR
Nominal Capacity: 3500mAh
Nominal Voltage: 3.6V
Discharge: 10A Max Continuous
Positive: Flat/Button Top/Tabs (please select)
Protected: NO
Rechargeable: Yes
Dimensions: 18.22mm x 64.80mm
Weight: 48.71g
Priced Individually
Nu Battery Ltd only supply authentic, batch tested and fully EU/UK regulation compliant cells, complete with a free battery case for storage and protection.
Click Here For Connection Type Information
---
---
Product reviews
10 reviews
Fast delivery, great product and a cheap price, im glad I found this site, and I wont go anywhere else now!
these are brilliant, last for ages in my vape, so good i ordered more, glad i found these guys
It's not often I leave reviews , but seeing these have none I think I would. I've only been using them a week in my MTL set ups , I'm only running 4-5 amp Max with these , but I've noticed a massive difference in battery life , these are lasting me nearly two days with heavy vaping , compared to my 30Q's which I was charging once a day. If you're not running silly builds than these are excellent. Top service as always <3
I am glad that I changed the other batterys from these ones it seems like they have a really good capacity as the LG ones. I am happy thank you for your help
These batteries are so good that I ordered some more.
High class service including equally high class advice - added to an outstanding product. I can happily recommend both the product and the company. Thank you. Roger.
Absolutely great! Arrived very promptly, and the battery's capacity seem to be as advertised.
Quite possibly the best batteries I've ever used in my vape. Will definitely be buying these again. Great price for the quality
Having made the mistake in the past of believing the capacities on 18650s on ebay and then actually getting less than 10% of the advertised capacity it's a welcome change to get a battery that actually 'does what it says on the can'. OK, I've paid more for the cell but as a cost peer mAh these are way better value!!
Fantastic capacity with these batteries, they last over twice as long as my other ones. 22 hours chain vaping at 18W