Eneloop Pro Rechargeable AAA Battery - NiMh - 4 Pack
Eneloop Pro Rechargeable AAA Battery - NiMh - 4 Pack - Eneloop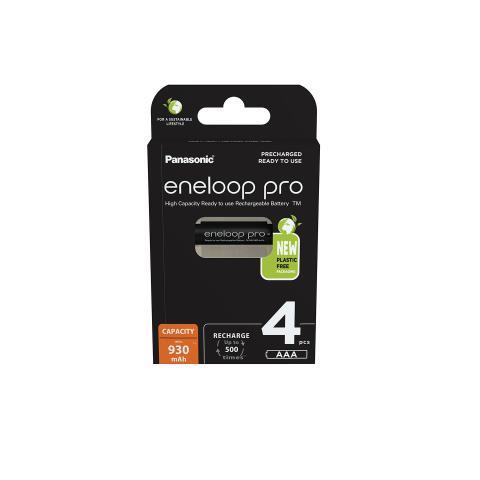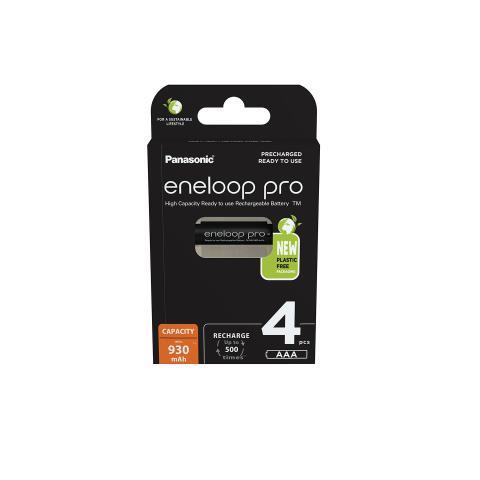 Eneloop Pro Rechargeable AAA Battery - NiMh - 4 Pack
Eneloop
Order by 3pm (Monday to Friday) for same day dispatch!
Eneloop Pro Rechargeable AAA/LR03/HR03 Battery - NiMh - 4 Pack
Eneloop is a rechargeable battery developed with the concept of sustainability and care for the Earth at their forefront. Eneloop embodies the principle of 'Recharge' and 'Reuse' for a Clean Energy Society.
New plastic free packaging.
Made in Japan
Brand: eneloop (Panasonic)
Model: BK 4HCDE/4BE
Size: AAA/LR03/HR03 
Nominal Capacity: 930mAh
Nominal Voltage: 1.2V
Positive: Button
Rechargeable: Yes
Sold in blister packs of 4 batteries.
Nu Battery Ltd only supply authentic Eneloop products, directly from official distributors. 
---